My name is WaunaKeegan11 and welcome to my website. The site now has five sections. WaunaKeegan Entertainment where I'm writing about the shows I'm watching and entertainment news. WaunaKeegan Games provides game guides and place some flash games. WaunaKeegan News has my reporting on the news, an opinion based site. WaunaKeegan Polling has election results and polls for people to vote on. WaunaKeegan Rants provides basically that, where I just go off on what I hate, hopefully some comedy for the reader.
© 2017 The WaunaKeegan Organization. All rights reserved.
Powered by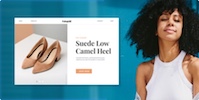 Create your own unique website with customizable templates.