WaunaKeegan Entertainment
A Sample of His Rap Videos

JR Godrich is an emerging rap artist that is attempting to be able to play at Summerfest in Milwaukee this summer. Helping spread out his music may give him a chance to play here this summer. His rapping is unique for being able to come up with good ryhmes without using swear words like WaunaKeegan does on his rants page. He has the talent to make it big but can't do that without getting his name out there. Go ahead and subscribe to him above by clicking the subscribe button. JR Godrich went to high school with WaunaKeegan for two years before graduating in June 2016.
Powered by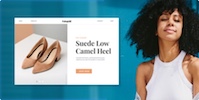 Create your own unique website with customizable templates.