WaunaKeegan Entertainment
This May Get Akward

Hali knew she's at the bottom and being targeted as the next person voted out of the game. Desperation continues to show for players knowing they're likely going home. So she offered to strip butt naked to prove that she didn't have an idol which the other players thought she had, but only if someone asked her to prove that. That threat turned out as empty as nobody asked and she became the first member of the jury.

The War Has Begun

The big moves go into motion, starting with Debbie. After Tai wins the immunity challenge, Debbie rallies Brad and Sierra's alliance to target Ozzy, due to his strength in challenges. Andrea and Cirie try to target Zeke as an alternative to Ozzy after being told by Sierra of his plans. This plan would've forced to go to drawing rocks as Ozzy would've failed to get a majority of the votes. Debbie used her extra vote advantage to vote out Ozzy outright, sending him to the jury.

Alliances

| | | | | |
| --- | --- | --- | --- | --- |
| Player | Alliance | Position | Major Allies | Advantages |
| Andrea | Minority | Leader | Aubry, Cirie | None |
| Aubry | Minority | | Andrea | None |
| Brad | Majority | Co-Leader | Sierra, Tai, Troyzan | None |
| Cirie | Minority | Member | Andrea, Michaela | None |
| Debbie | Majority | Member | Sarah, Tai | None |
| Michaela | Minority | | Cirie | None |
| Sarah | Minority | | Debbie | None |
| Sierra | Majority | Co-Leader | Brad, Tai | Legacy Advantage |
| Tai | Majority | Member | Brad, Debbie, Sierra, Zeke | Two Hidden Immunity Idols |
| Troyzan | Majority | Member | Brad | Hidden Immunity Idol |
| Zeke | Majority | Voting Block | Tai | None |

Strategy

Andrea: Join with Cirie and Michaela and get Tai in the alliance.
Aubry: Get Tai to join your alliance, stay off the radar.
Brad: Keep main target on Sierra, pick off opponents.
Cirie: Hold a strong alliance together against Brad and Sierra.
Debbie: Don't go crazy, in a good position.
Michaela: Form a closer alliance with Cirie.
Sarah: Lay low, the target isn't on her.
Sierra: Same as Brad, but put the target on him.
Tai: Keep Brad around and go after Sierra.
Troyzan: Stick with Brad, don't do something stupid.
Zeke: Sympathize with Tai to not get voted out.
Powered by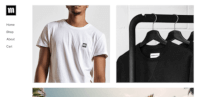 Create your own unique website with customizable templates.