Information
Clicking on download file does NOT download the game on your computer, it pulls up the game in full screen mode. Open the game in a new tab if you want to be able to get back to this screen without closing your game.
© 2018 The WaunaKeegan Organization. All rights reserved.
Powered by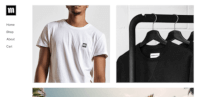 Create your own unique website with customizable templates.