Image: President Trump(Starting January 20th, 2017) is seen at the presidential podium.

President Trump

Donald Trump is the 45th president of the United States whether you like it or not. If you do, good for you, if not, get fucking over it and vote for someone else in 2020(If you want me, you have to get

signatures

for me, I'm not running for president). There are politicians that are refusing to go to his inauguration on the twentieth. That is just fucking wrong, I don't care what party you support or who you are. Every congressman and woman should go even if your party didn't win the election. You do what you need to do even if you don't fucking like it or want to.

Image: These are the whiners that won't accept free speech, starting with the University of Wisconsin-Madison

Social Justice Warriors

These are babies, people that protest in the streets and think that they are smarter than everyone else when they are a large group of dumbasses that whine when they don't get their way. Everyone does it, I mean everyone, look at college campuses, they have to carry

dildos

with them to protest the second amendment because they're too fucked up to read it themselves. There are even morons that can't even vote that want Obama to have a

third term

even though he can't. Just get over the fact that Trump is President and don't be an dumbass like

Francesca Ramsey

.
Powered by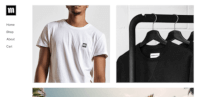 Create your own unique website with customizable templates.