Immigration Video by NumbersUSA

Image: Protesters wasting their time protesting against Donald Trump on (Not My) Presidents Day on February 20th, 2017

Protesters Wasting Their Time

This is a fucking waste of time. The problem with

protesting Trump

shows what's accomplished, absolutely nothing. People need to realize that protests won't change anything. I'm not sure how many of the protesters have

jobs

but for some of these people that do, they will get handed a pink slip and be sent out the door. They hired you for a job, not to protest. These protesters are NOT paid, but if they're going to do it this much, they probably should be. In other words, go to your job and do the job well or fuck off.

Nobody Can Go Above the Law

I mean nobody, not even Trump can do that. People

can't

just cross international boundaries without a passport. If you decided to fly to France or some other country right now on the fly, they wouldn't let you board the flight and travel illegally. Even if you boarded the flight and got to your destination, you would get detained at the airport by that countries customs office. You would get sent back to the United States almost immediately and get slapped with a fine and ban your ass there for a while. Immigrants are welcomed to this country, but only legally. The United States can't house everyone that wants to come here, so people need to help themselves in that country or seek help in doing that. Illegal immigrants are breaking the law and need to be deported, they can come back if they do so legally.
Powered by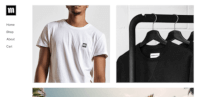 Create your own unique website with customizable templates.